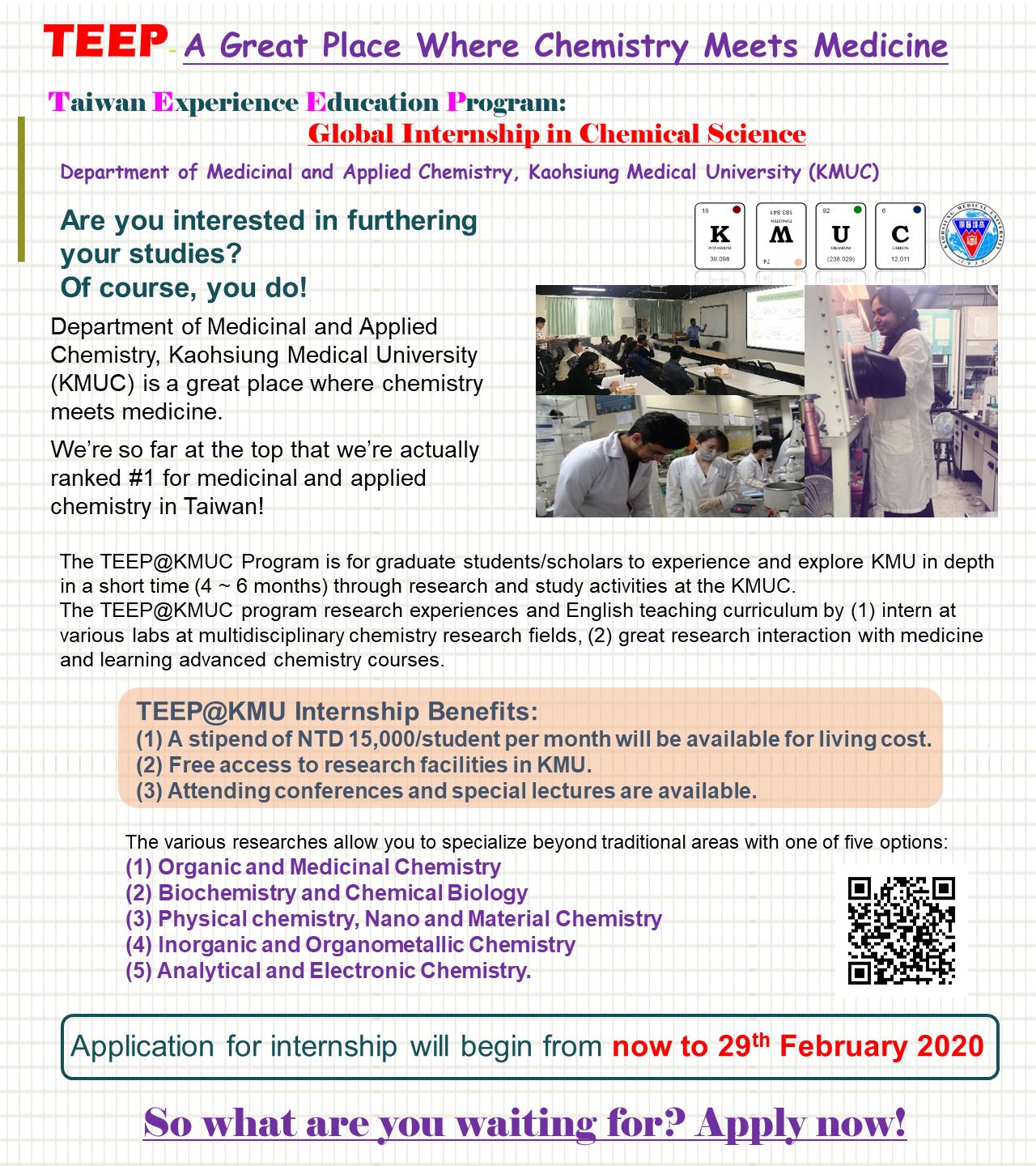 Application Notice:
1. The minimum period should be 4 months.
2. Contact with the Professor in our department to get the Advisor agreement form.
3. Fill the application form.
4. Prepare all the required document and send it via email.
5. The title of the email should type: Application of TEEP@KMU
TEEP Application Form: Word PDF
Additional Documents Required:
1.Detailed Resume/CV
2.Highest-level qualification degree certificate or diploma
3.Highest-level qualification degree Transcripts (Consolidated grade sheet)
4.1 ~ 2 Recommendation letters - At least one recommendation letter from your current or previous college or company.
5.Passport Copy
6.Research plan and proposal
7.TEEP Potential Adviser Agreement Form (Fill the form, Contact with the Prof. and get the sign from the Professor; The advisor should be our department/college's professor)
*Scanned electronic copy of filled application form along with required documents should be submitted through email as a zipped file to Miss Roca Chen, r081025@kmu.edu.tw